Double Glazed Sash Windows in Leeds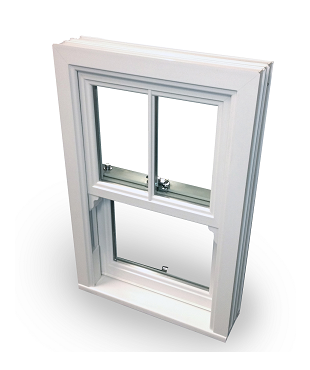 Looking for double glazed sash windows in Leeds? Here at Select Products, our extensive selections of sash windows come in a wide variety of colours and finishes to suit all manner of tastes and requirements.
All of the sash windows in our range contain a robust inner core of galvanized steel, providing them with formidable functionality, and resilient to all types of weather.
This enhanced durability makes our sleek looking sash windows easy to clean, as they require minimal maintenance in order to keep them in tip top condition.
Sleek & Sophisticated Sash Windows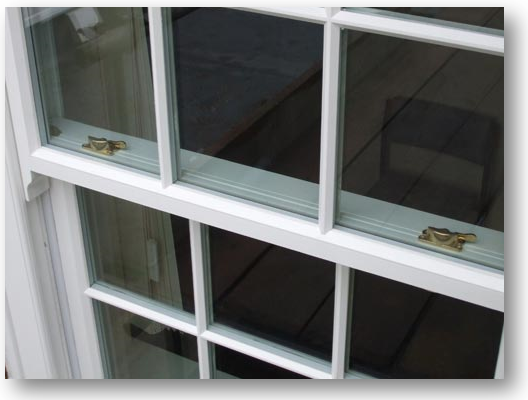 Our sleek, sophisticated sash windows can be complemented with one of our customised design effects, adding a pleasing stamp of individuality to your glazing.
If you're home is situated in a busy, urban area, then opting for frosted glass can provide a welcome sense of seclusion and privacy.
You can even accessorise the internal and external frames of your brand new sash windows with our classic collection of astragal and Georgian bars.
These finishing touches will provide a few final flourishes to your frames, in order to make them stand out from the crowd.
Sash Window Prices

Our fast and accurate online quoting system provides you with instant sash window prices upfront, all at the mere touch of a button.
Browse through our exciting range of innovative sash window designs, and select the ones which best suit your property.  Unlike other glazing companies, we believe that an informed consumer is an empowered consumer.
That's why we give you an individual estimate online first, as it gives you a much clearer idea of the kinds of figures you'll be working with.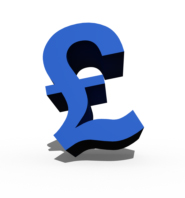 As soon as you've made your enquiry, a member of our helpful team will be happy to discuss your requirements in more detail, and answer any questions and queries you may have about the feasibility of your proposed projects.
We can also book a survey for you at a time that best suits your schedule, as well as showing you examples of our cutting-edge craftsmanship, enabling you to see our products first hand.
Replacement Sash Windows
Window maintenance also goes hand in hand with window security.  Any rotten exterior frames should be replaced immediately.
Despite wood's universal aesthetic appeal, it requires continuous upkeep, and doesn't have quite the same level of endurance as UPVC, making it an easy target for burglars.
At Windows Leeds, our authentic, wood-effect UPVC finish provides the perfect alternative.  Wood effect UPVC possesses all the aesthetic enhancements of traditional wood, yet minus the time-consuming upkeep.
UPVC is much more resilient than traditional wood, providing a much sturdier external structure, ensuring the increased security of your home.
Security
This means you can expect high security products.
Although it's a good idea to consider high security locks for all of your glazing, you should particularly prioritise your ground floor windows.
Another good measure to take to ensure your window security is to opt for a high-security locking system.
These specialist locking systems incorporate a central locking system into the outer frame of the window, accompanied by two shoot bolts which aide security immeasurably. Our sash windows are also internally beaded as well for extra security.
You should also consider checking the current cills on your windows, and replace any glass units which look liable to crack in due course.
If you have young children in your household, then you may wish to consider installing our child safety restrictors on your sash windows, which reduce the angle of full opening capacity to prevent potential accidents.
Energy Efficiency

When it comes to energy efficiency, installing brand new glazing in your property is an effective, long-term solution. Windows in a sorry state of disrepair should be remedied immediately, as heat can easily escape through holes and cracks in the frames, enabling damp and cold to enter.
The beauty about sash windows is that they provide a multi-purpose solution: cooling a room during the summer months (thanks to their dual openings), and retaining heat in the winter, thanks to the solidly sealed, box-shaped frames.
If you're looking to increase the energy efficiency of your home even further, then it's worth considering the virtues of low-e glass.
Low-e glass contains a thin surface coating which allows short wavelength heat from the winter sun to filter through to your home through the glazing, subsequently saving you significant amounts on your heating and energy bills in the long run.
Style
Style-wise, UPVC sash windows are comprised of one of more movable panels or 'sashes', forming a complete frame around the glass panes.
Most commonly found in more traditional properties, sash windows were particularly popular during the Edwardian and Georgian era.
Their sophisticated, six panel designs add instant aesthetic appeal, by adhering closely to the principles set out in the Palladian Theory.
This theory states that the human eye has the ability to read lines and angles extremely perceptively, instinctively knowing when such lines are unbalanced.
Sash windows were structured to these visual specifications, with the glazing bars pleasingly equalised, resulting in one of the most well-rounded, balanced window designs available.
What Are The Benefits of Double Glazed Sash Windows?
The benefits of installing our UPVC sash windows in your property are manifold. One of the main perks of sash windows is that they provide improved ventilation for your home, as they are designed to enable you to let the hot air rise out of the upper opening, beckoning in cool, fresh air through the lower opening.
In summertime, the condensed heat which builds up in many high-rise properties can often prove unbearable, making sash windows a smart solution for these kinds of homes.
Other benefits of installing our sash windows include:
Enhanced Aesthetics: Their smart, seamless style makes sash windows one of the most elegantly attractive window designs on the market.They can be incorporated into numerous types of properties, but look best in historical homes, with the wood-effect upvc option being a discernable favourite amongst home owners
Increased Longevity: All of UPVC sash windows have been built to meet the very highest standards of quality, possessing a distinct sense of flawless craftsmanship.
Safe and Secure: The security of your property is paramount, and with our wide range of security options for your sash windows, you can accessorise your windows, whilst simultaneously making them less of a target for unwanted intruders.