Double Glazing Glass | Energy Efficient Windows in Leeds
Choose from a wide range of double glazing glass. Our energy efficient windows are available in a choice of glass materials and designs.
Before you have your new windows installed, it is important to consider your glazing options.
Which Glass Type?
Certain glass types will benefit from different types of property. When choosing double glazed windows you are never restricted to choosing one type of glass.
You want to choose the right type of glass for your property in order to benefit from effective insulation as well as energy efficiency.
In these financially conscious times, an energy efficient home is a cost effective one. With heat and fuel costs rising, saving energy is essential.
Energy Efficient Double Glazing Glass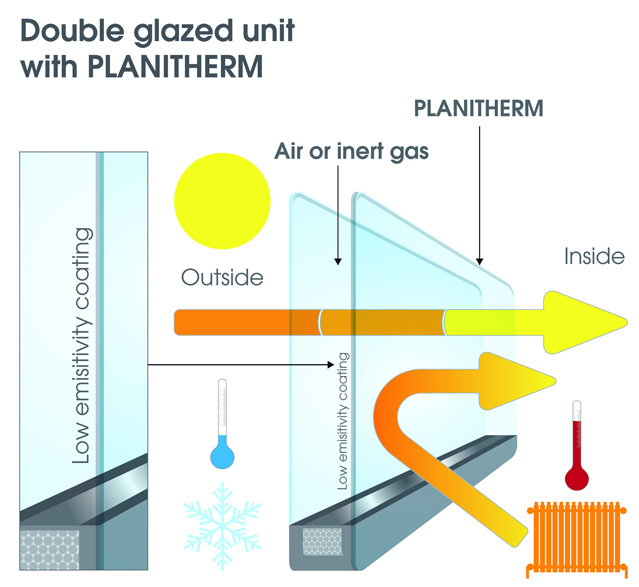 Our energy efficient glass will be an efficient and cost effective solution for your home. We use Planitherm double glazing glass, Europe's leading range of high performance low-emissivity glass.
This glass uses innovative coating technology to reflect heat from domestic sources back into the room.
U-Values
In terms of energy efficiency, your double glazing glass will be measured by its U-value. A window with a C rating or above is very efficient.
Glass efficiency can also be improved by the addition of spacer bars as well as cavity and spacing. Of course, this will be dependent on your efficiency requirements. As a BFRC registered company, all our windows are BFRC energy rated.
At Select Products we offer:
Self-Cleaning Glass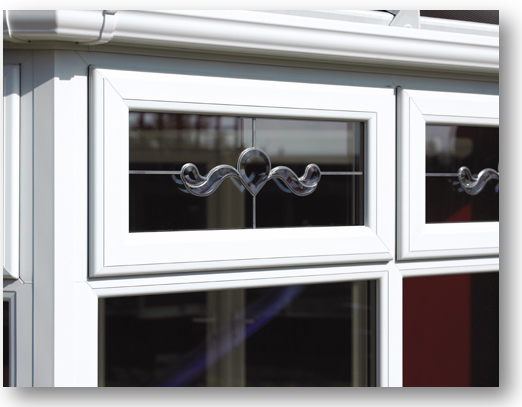 If you are looking for low maintenance double glazing then self-cleaning glass could be the solution.
This low maintenance glass does exactly what its name implies. This double glazing glass is designed to self-clean – perfect for hard to reach places.
Dirt is effectively 'washed off' whenever it rains or when water is applied.
Acoustic Glass
This double glazing glass will actively reduce noise levels from both the inside and outside of your home. Acoustic glass will improve living situations for those that live in busy, built up areas.
Safety Glass
Safety glass or toughened glass is usually installed in childrens' rooms or in patio doors. This double glazing glass is designed to reduce injury in case of the glass breaking. When standard glass breaks it results in dangerous shards and splinters. Toughened glass breaks into smaller pieces so there is less risk of injury.
Obscured Glass
Obscured glass or patterned glass provides you with total privacy. This double glazing glass can be found in bathrooms and toilets. The obscurity of the glass can be made to your requirements.
Double Glazing Glass in Leeds
All our UPVC and timber windows are highly energy efficient. As Planitherm installers we can provide you with the most energy efficient windows on the market. Get an instant price today. using our double glazing prices calculator.